DNA quantitation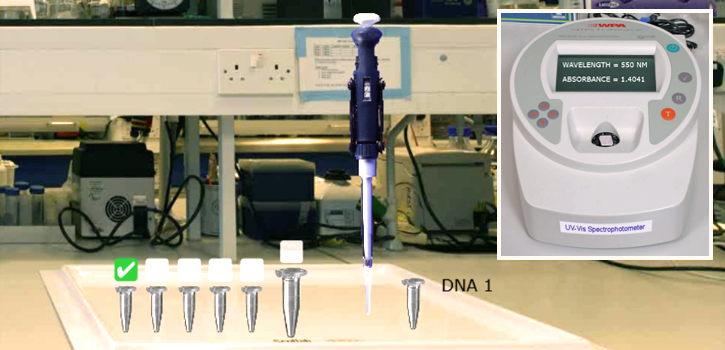 Spectrometry, micropipette, dilutions, quantitation, quality checks, controls.
Background         
DNA is easily quantitated and quality checked for co-purified protein using UV spectrometry. Using free-choice dilution options, this instrument allows students to QC and estimate DNA concentration of 5 genomic DNAs.
The guide below outlines the three activities available which take you through the stages involved in checking the purity of a genomic DNA sample and estimating its concentration.
Duration
Full creation of suitable dilution series and data collection from 5 DNA samples will take up to 2 hours.
Visit experiment